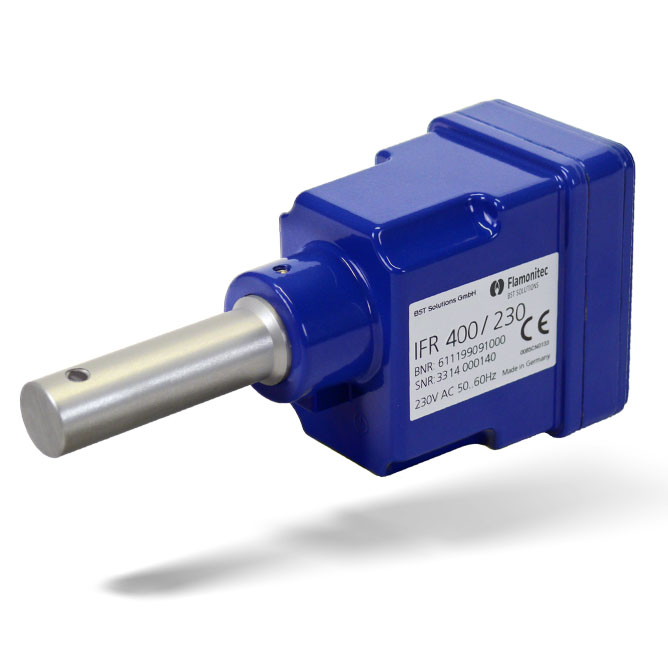 Industrial flame detector IFR 400
Rugged compact flame detector for harsh industrial applications where continuous operation is required. The IFx series features a robust die-cast aluminum housing with IP65 protection. Due to the housing concept, the device can be quickly replaced on site.
The compact flame detector is designed for industrial systems in an IP65 metal housing that require cost-effective monitoring without a large range of functions. The IFx series is divided into two basic types: the IFC for axial alignment and the IFR for radial alignment. The radial view design allows the mounting of a permanently functional flame detector at the positions of a monobloc burner normally reserved for intermittent flame sensors.
In addition to the usual design of the signal output with relay contacts for a PLC control or suitable automatic ignition systems, we also offer an ionization simulation that can be operated in continuous mode. The IFx400 can be used directly in systems that provide only an ionization flame monitor but require optical monitoring for certain reasons.
With the help of the IFx-COM evaluation tool, you can read out and save all information in the flame monitor. A good analysis of the upcoming flame and its monitoring quality is thus easily possible.