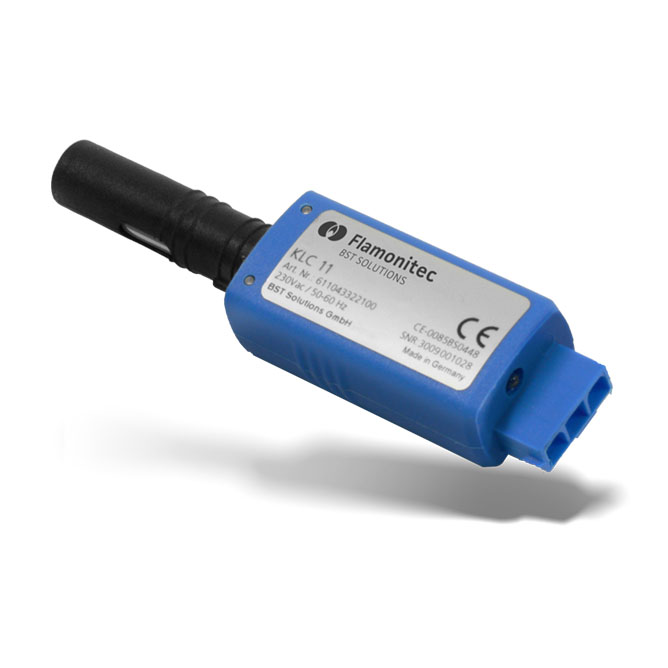 UV flame detector KLC 11
The KLC 11 is a compact UV flame detector designed for single flame combustion, producing little light or radiation in the visible spectrum and a very low flame modulation / flicker frequency. The design of the UV sensor ensures that the flame detector will not react to background radiation from hot refractory or any other source of infrared light.
The UV flame detector is equipped with an optical interface that visibly displays the intensity of the flame signal. The KLC 11 can be connected directly to the ionization or LDR input of the control box. It is compatible in its dimensions and connectivity with other KLC flame detectors in the series. All KLC accessories are identical. This reduces the variety of components used in production and simplifies on-site application and service.
The KLC 11 UV flame detector is designed to meet the requirements of UL 372-2, CSA C22.2 and EN 298: 2012-11. The internal rise of the UV tube voltage immediately after applying the supply voltage ensures the safety requirements for testing the UV tube until ignition. A simple change from the ionisation flame control to the KLC 11 is therefore also permissible for control boxes without their own UV tube input.