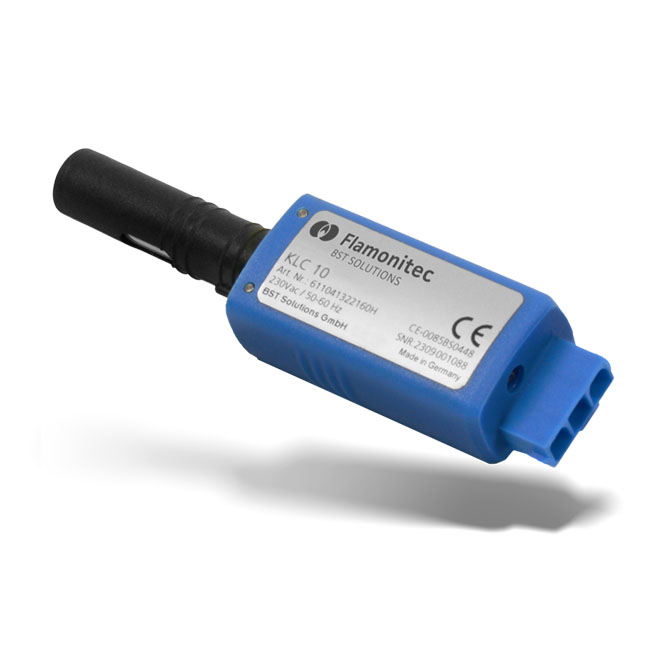 UV flame detector KLC 10
The KLC 10 is a UV flame detector specially designed for single burner firing systems that produce almost no radiation in the visible light spectrum or operate with very low flame modulation. The UV tube used ensures that background radiation, e.g. from glowing brick linings or mixing equipment parts, is not detected.
The flame signal intensity can be easily recognised via an LED as a visual indicator. The KLC 10 can be connected directly to the ionisation or LDR input of the automatic burner control system. It is compatible in its dimensions, connection dimensions and pin assignment with other devices from the KLC series. All accessories are therefore identical and reduce the variety of parts in production and service.
The flame detector KLC 10 is designed in accordance with EN298:2012-11 for automatic burner control systems that check whether a flame signal is still present after a control shutdown, even though the flame amplifier is permanently energised.