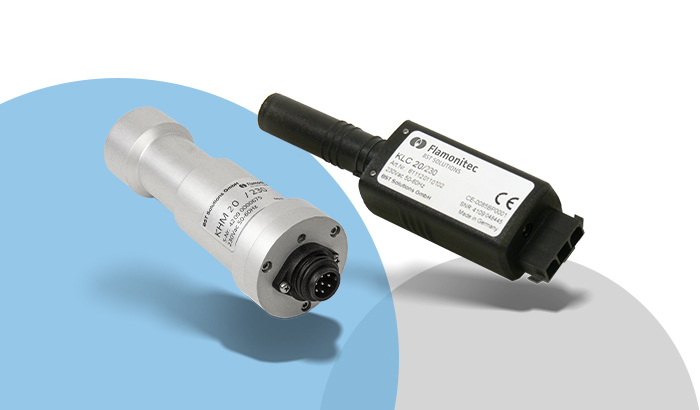 Infrared flame detector: Flicker detector KLC20, KLC2002 and KHM20
Especially in simple furnaces, flicker detectors are used to detect the flame. They use infrared radiation (heat radiation) to detect a flame. According to the applicable EN 298 standard, flame detectors, known as flicker detectors, may only react to the flickering of the flame if their maximum spectral sensitivity is above 800nm. Infrared flicker detectors are a very good way of visual flame monitoring, especially in individual furnaces without strongly glowing combustion chamber linings. They provide a distance to the flame and are wear-free.
BST Solutions GmbH offers various models with this flame monitoring principle: the KLC20, KLC2002 and the robust compact flame detector KHM20.
We will be glad to help you with the selection of the flame monitor suitable for your application!
https://flamonitec-bst.com/wp-content/uploads/Akuelles_Flackerdetektoren.jpg
410
700
Sofie Dahlhoff
https://flamonitec-bst.com/wp-content/uploads/bfi_logo_neu.svg
Sofie Dahlhoff
2022-07-26 15:29:46
2022-09-28 14:36:57
Infrared flame detector: Flicker detector KLC20, KLC2002 and KHM20